You can search nearby stores using post code with in your selected radius.
Step 1Go to Frontend Map ,enter postal code where you want to search nearby store.
Step 2Select distance unit in miles or km. You can change distance unit from Settings page of plugin.
Step 3Click on Search .
Step 4Then you'll find stores according to your postal code and distance.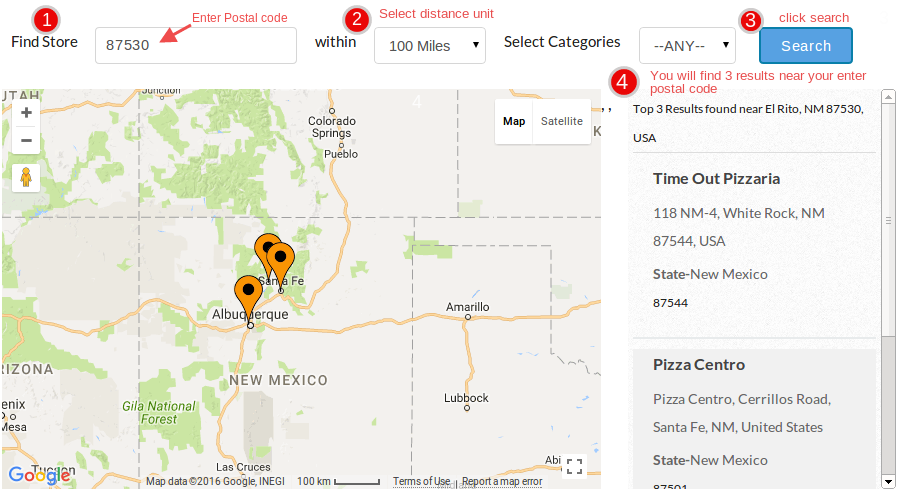 Video Tutorial