WooCommerce Reminder Plugin automatically detects orders with pending payments and send them payment reminders Emails/SMS or both. Emails and SMS must be send to the users whose payment is still pending.This plugin provides you a way to set up three payment reminder emails/sms for user.
To use WooCommerce Reminder plugin , First you need to install WooCommerce plugin and activate the plugin, If it has been activated correctly then you should now see a WooCommerce menu within your WordPress admin. Now You will need to have install WooCommerce Reminder plugin and activated on your WordPress site for them to work.
Setup Pending Payment Reminder
After activate the plugin , you'll see a new emails added in email Notification.
Step 1For this, Go to WooCommerce > Settings > Emails
Step 2There are three payment reminder option to sent mail/sms for user. Click on any Payment Reminder.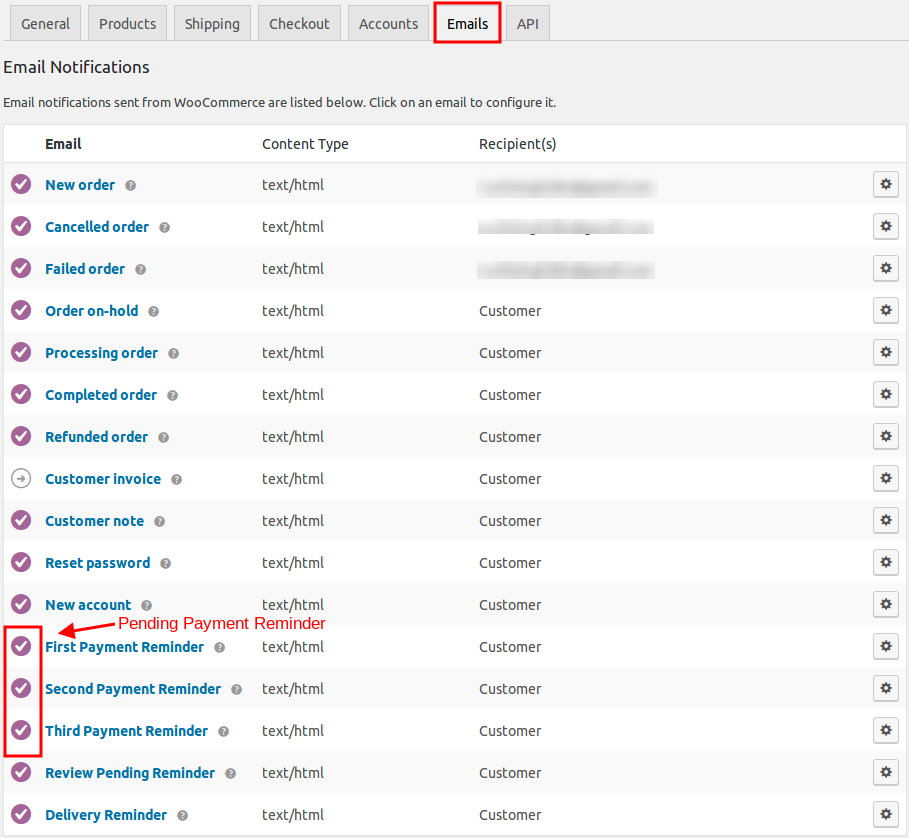 Step 3Below is screenshot of first payment reminder notificaiton settings. You can customize the default setting day of order, mail content ,sms content etc.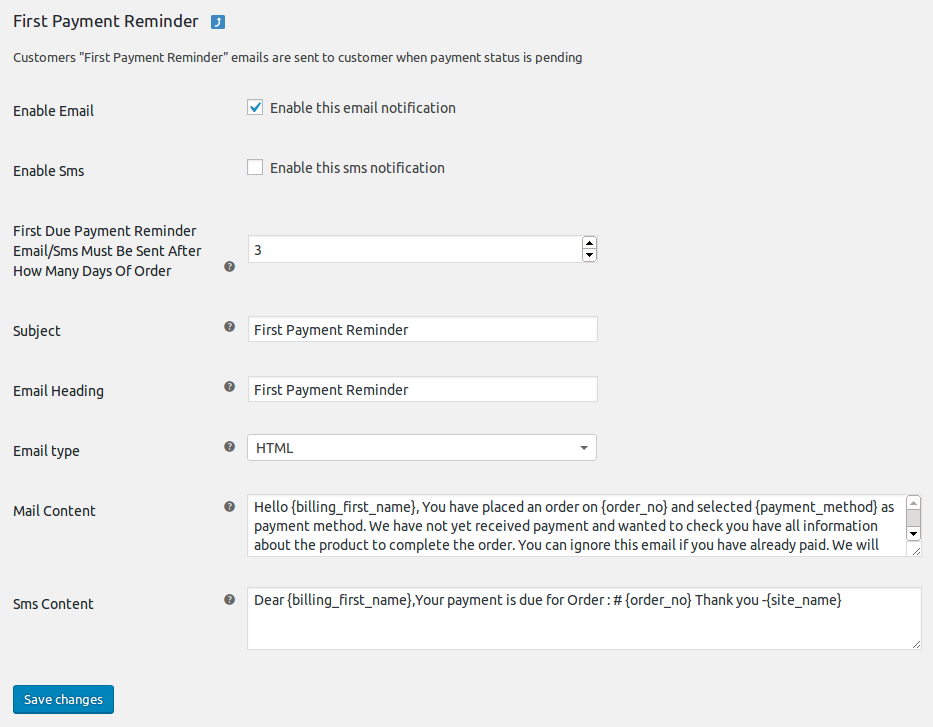 Step 4When you done click on Save Changes.
You can setup second and third payment reminder in the same way.