WC Store Locator Plugin have controls like zoom control, Street View Control, Full Screen Control, Map Type Control etc.
You can show/hide Pan Control, Zoom Control, Scale, Street View and Overview control.
Control Settings
Step 1In the WC Store Locator plugin, click on Settings > Control Settings.
Step 2To disable all control's tick on the checkbox otherwise untick to enable.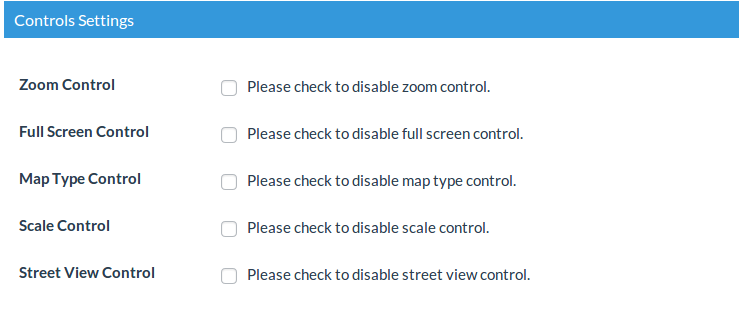 Step 3Click on Save Settings.