WC Store Locator plugin also allow you to download sample csv file. By using this file you can edit or add your stores, So that you can import these stores in the map.
Sample CSV File download
Step 1In the WC Store Locator plugin, click on Import Stores Page.
Step 2Then click to ' Download Sample file' button below of the page.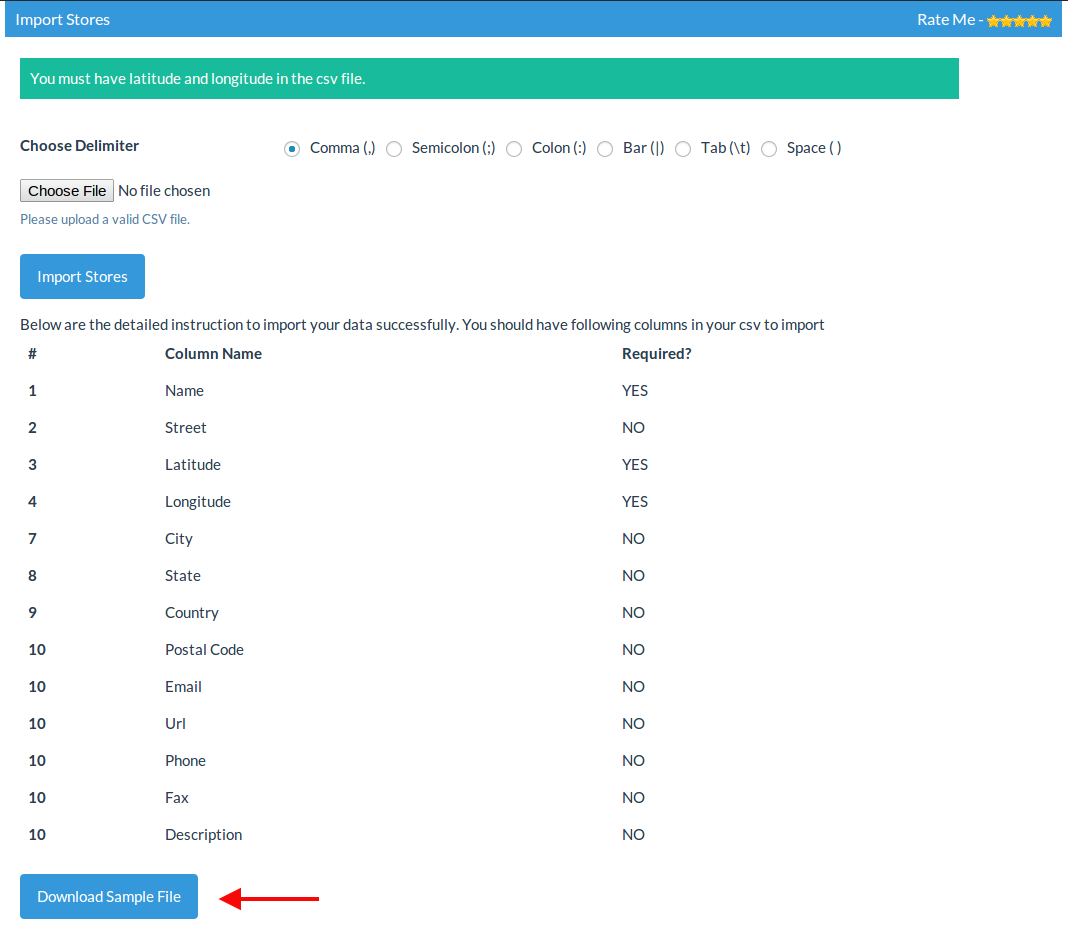 Video Tutorial