Featured Image Pro plugin allows you to set the default featured image for any post category. You can set the default featured image for any category. When the image is not set for category, it will take the default image set by post in backend settings. In this tutorial, I'll show how you can add a default featured image for post category.
Setting a default featured Image by Post category
Step 1First , Create a Category for the post.
Step 2Then Go to the posts and Add New post.
Step 3Enter Name of Post and assign category to the post.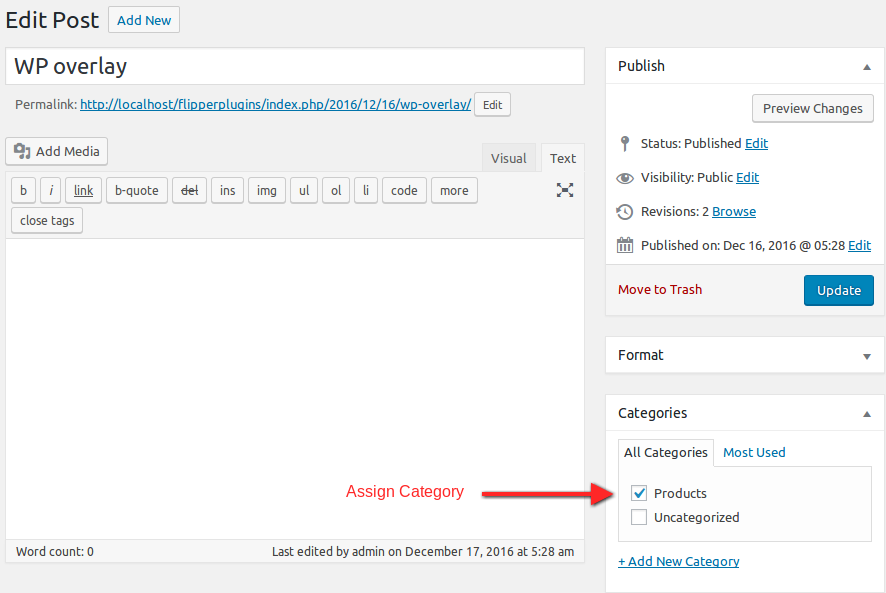 Step 4Then Go to Setting page of 'Featured Image Pro Plugin'.
Step 5Set default image for that category and click on Save Settings.



Step 6Now go to All Posts and you will see selected category default image will display before post title.


Note : If you did not select any category for post then set posts default image will be display.
Video Tutorial