Resize avatar on upload
Step 1From Dashboard , click on WP User Avatar > Settings  .
Step 2Enable or check the option 'Resize avatars on upload'.
Step 3Then set the Avatar 'width' and 'height' in pixels (for eg.150).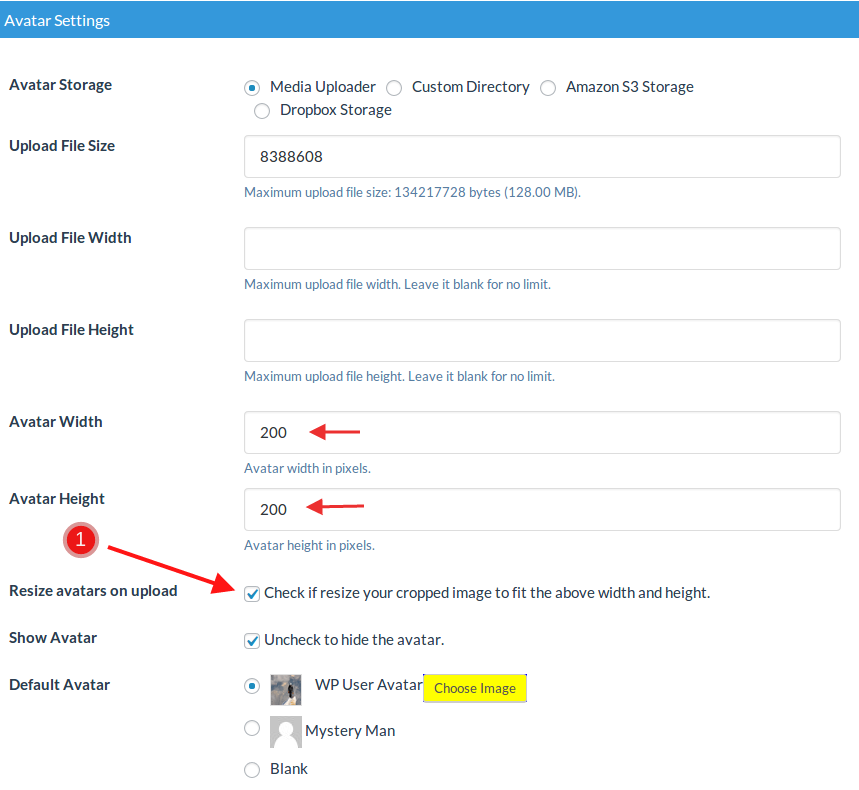 Step 4Click on Save Settings.
Your image will be updated to show as the size you've chosen and you're done.
Video Tutorials