Use the [avatar_upload] shortcode to add a standalone uploader to a front page or widget. This uploader is only visible to logged-in users.
Insert avatar on any post/page
Step 1Go to Posts or Pages from dashboard.
Step 2Enter Title and insert [avatar_upload] shortcode in content area.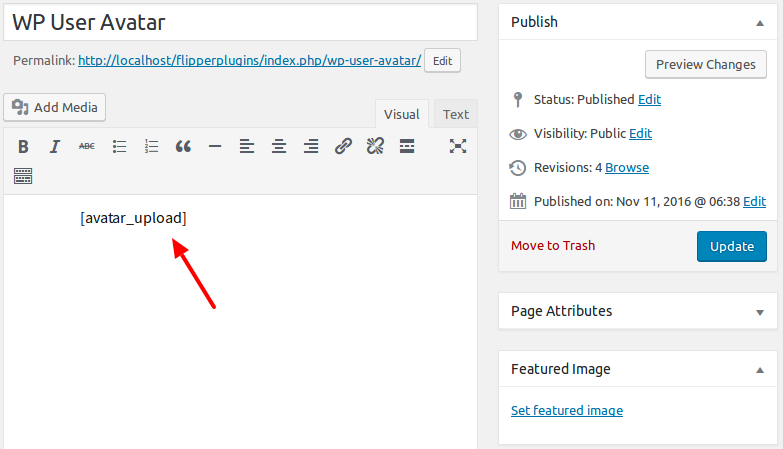 Step 3Click on "update" button and open it in browser.
Then you'll see your selected avatar image display in page or post.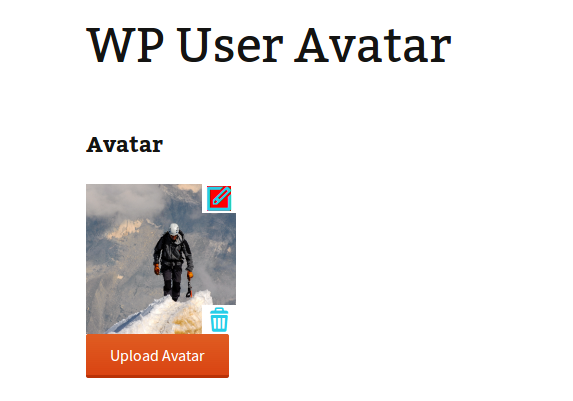 Video Tutorial